Benefits Category
Farm and Business
John Deere
provided by
John Deere
Minnesota Farm Bureau members can sign up to receive an automatic John Deere Rewards membership upgrade to Platinum 1, unlocking BIG SAVINGS on select agriculture and turf equipment. Platinum 1 members will also receive monthly offers for Rewards-exclusive discounts on parts, merchandise, and much more!
Check out the savings on the following equipment categories:
· Commercial Mowing -- $200 to $1,700 off
· Residential Mowing -- $50 to $150 off
· Utility Vehicles -- $100 to $300 off
· Tractors -- $200 to $300 off
· Compact Construction -- $550 to $1,400 off
Don't wait – visit JohnDeere.com/FarmBureau today to register!
Details and Restrictions
· Must be a valid member of Farm Bureau for 30 days
· A valid member email address is required for eligibility.
· Discounts are subject to change without notice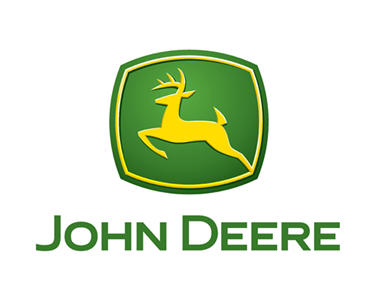 Caterpillar
provided by
Caterpillar
SAVE UP TO $5,000 ON CAT EXCAVATORS, SKID STEERS, WHEEL LOADERS AND MORE
Minnesota Farm Bureau members can save up to $5,000 on the purchase or lease of eligible Cat® wheel loaders, small and medium dozers, backhoe loaders, compact track loaders, multi terrain loaders, skid steer loaders, telehandlers, mini hydraulic excavators and excavators. Members also receive an additional $250 credit on select work tool attachments purchased with new Cat machines. These discounts can be combined with any current retail discount, promotion, rebates or offers available through Caterpillar or its dealers, with the exception of the Cat NCBA membership incentive.
For a complete list of eligible Cat equipment discounts, click HERE!
You must present a discount certificate at time of purchase or lease quote to receive the discount. Obtain the certificate at the link below. One certificate required per machine. Eligible Farm Bureau members may obtain an unlimited number of certificates, but certificates do expire. If you have questions or need help obtaining the certificate, please call (651)768-2100 or visit your local FB office.
Learn more at Cat.com/FarmBureau and get your discount certificate today!

CASE IH
provided by
CASE IH
SAVE UP TO $500 ON ELIGIBLE CASE IH EQUIPMENT
Minnesota Farm Bureau members save $500 per unit on the purchase or lease of Case IH Maxxum® and Vestrum® tractors; self-propelled windrowers and large square balers. A $200 per unit incentive is available for Case IH Farmall® C series utility, U series utility, A series utility and 100A series tractors; Farmall® C series compact and Farmall® A series compact tractors; Farmall N series and Farmall V series tractors; Other hay tools, including round balers, small square balers, disc mower conditioners and sicklebar mower conditioners. 
Visit your dealer and make your best deal. Then present your discount certificate to subtract another $200 - $500 from the bottom line. Your certificate, along with valid ID, must be presented to the Case IH dealer in advance of delivery to receive the discount.
If you have questions or need help obtaining the certificate, please call Minnesota at 651-768-2100 or visit your local FB office.

FORD $500 Bonus Cash
provided by
FORD
Save $500 on the purchase or lease of new qualifying Ford Ranger, F-150 or Super Duty trucks! (Minimum 30 day membership required.)
Download a Bonus Cash certificate to present to your dealer. Some exceptions apply.
You will need your membership number and zip code to get started.
To obtain your eCertificate, visit FordFarmBureauAdvantage.com to complete the Enrollment Form and present to your dealer.
Enrollment Form:
*Name and Address MUST match the name and address on the title or lease.
**Email certificate will be sent to the email provided in the Enrollment Form.
For further assistance, contact 651-768-2100.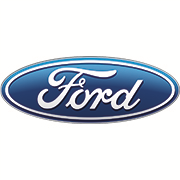 Office DEPOT/Office Max
provided by
Office Depot
Through the Office Depot® partnership with Minnesota Farm Bureau Federation, members have access to a comprehensive savings program including exclusive pricing and discounts on office supplies, toner, paper, technology, cleaning & breakroom supplies, furniture and more. Enjoy everyday discounts up to 75% off that benefit you, your business, and your family.
Login to the Minnesota Farm Bureau members site to sign up and start saving today!

Grainger
provided by
Grainger
SPECIAL FARM BUREAU MEMBER PRICING ON SELECT CATEGORIES
Easy Ordering and FREE Standard Parcel Shipping*
Farm Bureau members in Minnesota get special member prices on selected categories and brands from Grainger, PLUS get free standard parcel shipping on all standard Grainger products. Login and get started with your price savings using 3 easy methods:   

Business Succession
provided by
Business Succession
While it may be years before you plan to pass the family farm or ranch to the next generation, well designed business succession strategy takes careful planning and teamwork – without it most family-owned farms and ranches will struggle to survive beyond the current generation. It's essential to have a team of resources who can advise you on best practices and help put all the paperwork in place to ensure a smooth transfer. Your Farm Bureau agent can help you understand your options, work with your team of advisors and implement a strategy that works best for you and your successor(s).
In the state of Minnesota, we are fortunate to have Jon Louwagie, FBFS Regional Consultant, as a resource for Farm Bureau members on farm succession planning. Jon has 22 years of experience in estate and succession planning and provides complimentary consultations to Farm Bureau members in Minnesota. Jon can be reached at 612-590-1450 or jonlouwagie@fbfs.com. To learn more, contact Jon or your local Farm Bureau agent.

AgriPlan/BizPlan
provided by
AgriPlan/BizPlan
Minnesota Farm Bureau members receive a 15% discount. 
TASC's AgriPlan Section 105 Health Reimbursement Arrangement (HRA) Plans save members an average of more than $5,500 annually by enabling family farmers and other qualified small business owners to deduct their family health insurance premiums and out-of-pocket medical, vision and dental expenses not covered by insurance as business expenses. TASC offers an industry-exclusive Audit Guarantee, a money back guarantee, and a TASC Card to make medical expense reimbursement as easy as the swipe of a debit card. 

Farm Bureau Bank
provided by
Farm Bureau Bank
Farm Bureau Bank has built its entire existence around the lifestyle and needs of farmers and ranchers across America. Here to help grow traditions, give back to agricultural communities, and offer financial convenience for your unique way of life, Farm Bureau Bank is committed to serving you.

Proudly serving Farm Bureau members with benefits such as:
High-Earning Deposit Accounts

Personal & Business Credit Cards

Vehicle & Equipment Loans

Business Banking

…and more!
Visit www.farmbureau.bank to learn more.
Banking services provided by Farm Bureau Bank, FSB. Farm Bureau, FB, and the FB National Logo are registered services marks owned by, and used by Farm Bureau FSB under license from, the American Farm Bureau Federation.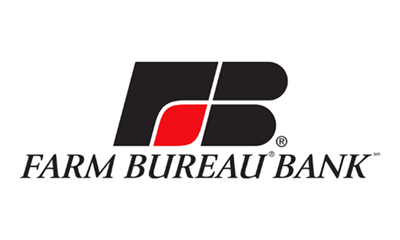 fbapparel
provided by
fbapparel
Farm Bureau's advertising and promotional specialties.

Voice of Agriculture
provided by
Voice of Agriculture
A FREE subscription to Minnesota Farm Bureau Federation's newspaper sent every other month that includes legislative updates, feature stories, health and wellness tips and various other articles pertaining to agricultural and rural Minnesota.
Available as an online eReader or as a downloadable PDF at fbmn.org/voice-of-ag. Please send your current email to info@fbmn.org.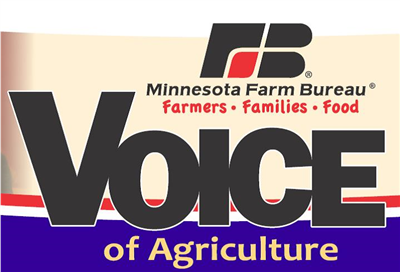 Farm Bureau Direct Marketer
provided by
Farm Bureau Direct Marketer
The "Farm Fresh" directory is a way for Farm Bureau members to sell their fresh, processed or value-added agricultural products to consumers. It is published each year in the May edition of The Voice of Agriculture and distributed to nearly 30,000 Farm Bureau member families in Minnesota.
 
Farm Fresh categories include, but are not limited to trees, dairy products, eggs, farm tours, fruits, vegetables, popcorn, wool and wool products, wine, fresh cut flowers and meat products. Note: Farm Fresh will not include listings of livestock or breeding stock.
This is free of charge as a Farm Bureau member benefit.
To promote your direct marketer business and products to thousands of Farm Bureau members around Minnesota, you must first be a member. Join Online. Then, contact Minnesota Farm Bureau, 651-768-2100.
For a complete listing of current marketers, please visit fbmn.org.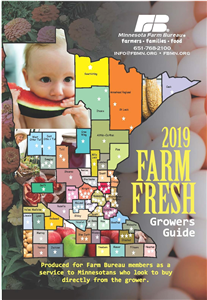 FB Benefits Mobile App
provided by
Mobile App
Maximize Your Farm Bureau Membership Benefits
New smartphone app helps members take advantage of special discounts

Your Farm Bureau membership just got better! The new Farm Bureau Member Benefits App gives you access to member discounts and special offers right in your pocket.

Available for free on both Apple and Android devices, the free Farm Bureau Member Benefits App includes alphabetical and categorical listings of member benefits available in Minnesota. It also features a convenient mapping feature to help you identify member benefits near you at any time.

Farm Bureau members receive benefits at dozens of national retailers, restaurants, health and wellness companies, and local attractions. Members also have special access to home, auto, farm/ranch, and life insurance tailored to fit their unique needs through Farm Bureau Financial Services. 

Download the app today and get the most from your Farm Bureau membership! 


Dungarees
provided by
Dungarees
Dungarees is providing Minnesota Farm Bureau members with discounts on all orders through its website. Dungarees carries a massive inventory of premium men's and women's work wear brands, including one of the largest selections of Carhartt in the nation. Other featured brands include Cat, Timberland Pro, Ariat and Yeti.