Benefits Category
Financial Services
Farm Bureau Financial Services
provided by
Farm Bureau Financial Services
At Farm Bureau Financial Services, we're all about you – your family, your future.
For more than 75 years, local agents have helped members across the state with their insurance and financial needs. Protecting what matters most in a way that algorithms and automation just can't.
Click here to find more information or to find agent contact information:

Business Succession
provided by
Business Succession
While it may be years before you plan to pass the family farm or ranch to the next generation, well designed business succession strategy takes careful planning and teamwork – without it most family-owned farms and ranches will struggle to survive beyond the current generation. It's essential to have a team of resources who can advise you on best practices and help put all the paperwork in place to ensure a smooth transfer. Your Farm Bureau agent can help you understand your options, work with your team of advisors and implement a strategy that works best for you and your successor(s).
In the state of Minnesota, we are fortunate to have Jon Louwagie, FBFS Regional Consultant, as a resource for Farm Bureau members on farm succession planning. Jon has 22 years of experience in estate and succession planning and provides complimentary consultations to Farm Bureau members in Minnesota. Jon can be reached at 612-590-1450 or jonlouwagie@fbfs.com. To learn more, contact Jon or your local Farm Bureau agent.

AgriPlan/BizPlan
provided by
AgriPlan/BizPlan
Minnesota Farm Bureau members receive a 15% discount. 
TASC's AgriPlan Section 105 Health Reimbursement Arrangement (HRA) Plans save members an average of more than $5,500 annually by enabling family farmers and other qualified small business owners to deduct their family health insurance premiums and out-of-pocket medical, vision and dental expenses not covered by insurance as business expenses. TASC offers an industry-exclusive Audit Guarantee, a money back guarantee, and a TASC Card to make medical expense reimbursement as easy as the swipe of a debit card. 

AAA Membership
provided by
AAA Membership
Farm Bureau members in Minnesota receive up to

 
20% discount
 

off AAA membership.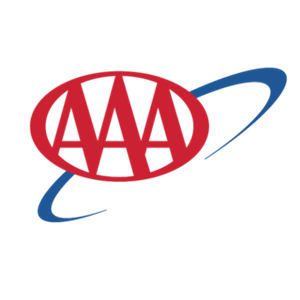 Farm Bureau Bank
provided by
Farm Bureau Bank
Farm Bureau Bank has built its entire existence around the lifestyle and needs of farmers and ranchers across America. Here to help grow traditions, give back to agricultural communities, and offer financial convenience for your unique way of life, Farm Bureau Bank is committed to serving you.

Proudly serving Farm Bureau members with benefits such as:
High-Earning Deposit Accounts

Personal & Business Credit Cards

Vehicle & Equipment Loans

Business Banking

…and more!
Visit www.farmbureau.bank to learn more.
Banking services provided by Farm Bureau Bank, FSB. Farm Bureau, FB, and the FB National Logo are registered services marks owned by, and used by Farm Bureau FSB under license from, the American Farm Bureau Federation.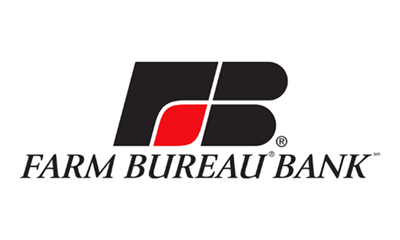 FB Benefits Mobile App
provided by
Mobile App
Maximize Your Farm Bureau Membership Benefits
New smartphone app helps members take advantage of special discounts

Your Farm Bureau membership just got better! The new Farm Bureau Member Benefits App gives you access to member discounts and special offers right in your pocket.

Available for free on both Apple and Android devices, the free Farm Bureau Member Benefits App includes alphabetical and categorical listings of member benefits available in Minnesota. It also features a convenient mapping feature to help you identify member benefits near you at any time.

Farm Bureau members receive benefits at dozens of national retailers, restaurants, health and wellness companies, and local attractions. Members also have special access to home, auto, farm/ranch, and life insurance tailored to fit their unique needs through Farm Bureau Financial Services. 

Download the app today and get the most from your Farm Bureau membership!