Search Benefits
Member Benefits
Featured Benefits
John Deere
provided by
John Deere
Minnesota Farm Bureau members can sign up to receive an automatic John Deere Rewards membership upgrade to Platinum 1, unlocking BIG SAVINGS on select agriculture and turf equipment. Platinum 1 members will also receive monthly offers for Rewards-exclusive discounts on parts, merchandise, and much more!
Check out the savings on the following equipment categories:
· Commercial Mowing -- $200 to $1,700 off
· Residential Mowing -- $50 to $150 off
· Utility Vehicles -- $100 to $300 off
· Tractors -- $200 to $300 off
· Compact Construction -- $550 to $1,400 off
Don't wait – visit JohnDeere.com/FarmBureau today to register!
Details and Restrictions
· Must be a valid member of Farm Bureau for 30 days
· A valid member email address is required for eligibility.
· Discounts are subject to change without notice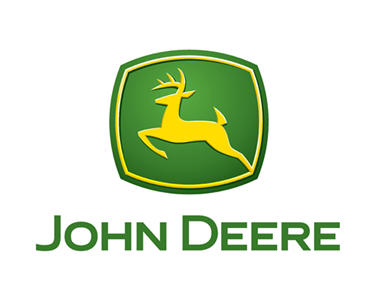 Caterpillar
provided by
Caterpillar
SAVE UP TO $5,000 ON CAT EXCAVATORS, SKID STEERS, WHEEL LOADERS AND MORE
Minnesota Farm Bureau members can save up to $5,000 on the purchase or lease of eligible Cat® wheel loaders, small and medium dozers, backhoe loaders, compact track loaders, multi terrain loaders, skid steer loaders, telehandlers, mini hydraulic excavators and excavators. Members also receive an additional $250 credit on select work tool attachments purchased with new Cat machines. These discounts can be combined with any current retail discount, promotion, rebates or offers available through Caterpillar or its dealers, with the exception of the Cat NCBA membership incentive.
For a complete list of eligible Cat equipment discounts, click HERE!
You must present a discount certificate at time of purchase or lease quote to receive the discount. Obtain the certificate at the link below. One certificate required per machine. Eligible Farm Bureau members may obtain an unlimited number of certificates, but certificates do expire. If you have questions or need help obtaining the certificate, please call (651)768-2100 or visit your local FB office.
Learn more at Cat.com/FarmBureau and get your discount certificate today!

CASE IH
provided by
CASE IH
SAVE UP TO $500 ON ELIGIBLE CASE IH EQUIPMENT
Minnesota Farm Bureau members save $500 per unit on the purchase or lease of Case IH Maxxum® and Vestrum® tractors; self-propelled windrowers and large square balers. A $200 per unit incentive is available for Case IH Farmall® C series utility, U series utility, A series utility and 100A series tractors; Farmall® C series compact and Farmall® A series compact tractors; Farmall N series and Farmall V series tractors; Other hay tools, including round balers, small square balers, disc mower conditioners and sicklebar mower conditioners. 
Visit your dealer and make your best deal. Then present your discount certificate to subtract another $200 - $500 from the bottom line. Your certificate, along with valid ID, must be presented to the Case IH dealer in advance of delivery to receive the discount.
If you have questions or need help obtaining the certificate, please call Minnesota at 651-768-2100 or visit your local FB office.

FORD $500 Bonus Cash
provided by
FORD
Save $500 on the purchase or lease of new qualifying Ford Ranger, F-150 or Super Duty trucks! (Minimum 30 day membership required.)
Download a Bonus Cash certificate to present to your dealer. Some exceptions apply.
You will need your membership number and zip code to get started.
To obtain your eCertificate, visit FordFarmBureauAdvantage.com to complete the Enrollment Form and present to your dealer.
Enrollment Form:
*Name and Address MUST match the name and address on the title or lease.
**Email certificate will be sent to the email provided in the Enrollment Form.
For further assistance, contact 651-768-2100.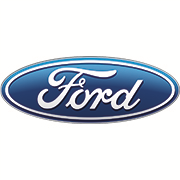 Office DEPOT/Office Max
provided by
Office Depot
Through the Office Depot® partnership with Minnesota Farm Bureau Federation, members have access to a comprehensive savings program including exclusive pricing and discounts on office supplies, toner, paper, technology, cleaning & breakroom supplies, furniture and more. Enjoy everyday discounts up to 75% off that benefit you, your business, and your family.
Login to the Minnesota Farm Bureau members site to sign up and start saving today!